A total of eight writers, not including Sylvia Plath have lost their lives due to suicide and mental illness. The effect, or the phenomenon became official in 2001 when the psychologist James C. Kaufman demonstrated that writers and poets are more susceptible to mental illness. Since Sylvia was the first victim, the phenomenon was named after her. She committed suicide at the young age of 30 years, after several attempts.
In his study, Kaufman analyzed more than 1,629 writers, searching for signs of mental illness. He found out two things. Poets are more susceptible to mental illness, but also that female pots are more likely to suffer from the illness.
The Sylvia Plath Effect
Before we go over the victims of the Sylvia Plath effect, we must understand the case of Sylvia Plath. Her suicidal ambition was first seen in the autobiography The Bell Jar, written by Sylvia Plath and published in January 1963. The famous writer took her life in February the same year. In the autobiography, Plath writes about a girl, and her spiral into depression, and how her life included shock treatments at the hospital, suicide attempts and much more.
The term "the bell jar" is the perfect metaphor for the feeling the girl has. Plath describes the feeling as "feeling that she's trapped under a bell jar, stifled and numb". In the book, Sylvia writes:
"How did I know that someday – at college, in Europe, somewhere, anywhere – the bell jar, with its stifling distortions, wouldn't descend again?"
Plath was a successful author and was just 31 years old when she committed suicide. Many believe that a promising career as a novelist was in front of her. Despite living separated from her husband Ted Hughes, Plath was not divorced from him, so he inherited her work. Fun fact: Hughes next wife, Assia Wevill, committed suicide in the same fashion as Plath.
Many believe that Plath did not intend to kill herself. Her doctor John Horder, prescribed her some antidepressants few days before the tragic incident. However ,since antidepressants need up to two weeks to have effect, Plath was not able to fight her depression. On February 11, 1963, Plath was found death in her house. She put her head in the oven, dying from carbon monoxide poisoning.
Mental Illness Facts
We will use sources from Canada and America in order to fully understand how common mental illness actually is. Let's start from Canada, where 20% of the population is affected by mental illness at one point of their lives. According to stats, 8% of the adults in Canada live with some form of mental illness, with schizophrenia the most common, affecting 1% of the citizens of the country. A devastating fact is that 24% of the deaths in Canada come as a result of a suicide, many of which are result of mental illness.
In the United States, the numbers are almost the same. One in five people suffers from a mental illness, with half of those starting at the young age of 14 years. 18% Americans live on a daily basis with anxiety disorders, 6.9% live with major depression, 2.6% suffer from bipolar disorder, and 1.1% suffer from schizophrenia.
Sara Teasdale
Sara Teasdale took her life even before Sylvia Plath did the unthinkable. An American poet, Sara was born in St. Louis in 1884. She took her life in 1933 after a rich career with awards and recognitions. She won the Columbia University Poetry Society Prize in 1918, which at the time was the precursor for the Pulitzer Prize for Poetry.
So how a Pulitzer winner goes from hero to suicide? According to Kaufman, she suffered from serious depression through her entire life. But things went south mainly in the early 1920, when she divorced her husband and the Great Depression hit America. Her friend Vachel Lindsay, battling financial issues took her life in 1931. Just two years later, Sara took a large dose of sleeping pills in her apartment and went to sleep forever. One legend, similar to the Sylvia Plath is that Sara left a suicide note in the form of her poem "I Shall Not Care". The poem, featuring themes of bitterness, abandonment and contemplation of death, and reads "When I am Dead and over me bright April, I Shall not care".
Virginia Wolf
Born in 1882, many believe that Virginia was doomed from her early years. At age 13, she lost her mother and suffered a nervous breakdown. Just nine years later, her father lost his life, causing even more stress into the life of Virgnia Wolf. For years, she was suffering from sexual abuse from her half-brothers. Finally, in 1941, she had enough. Virginia took her life by filling her pockets with rocks and then walking into the river.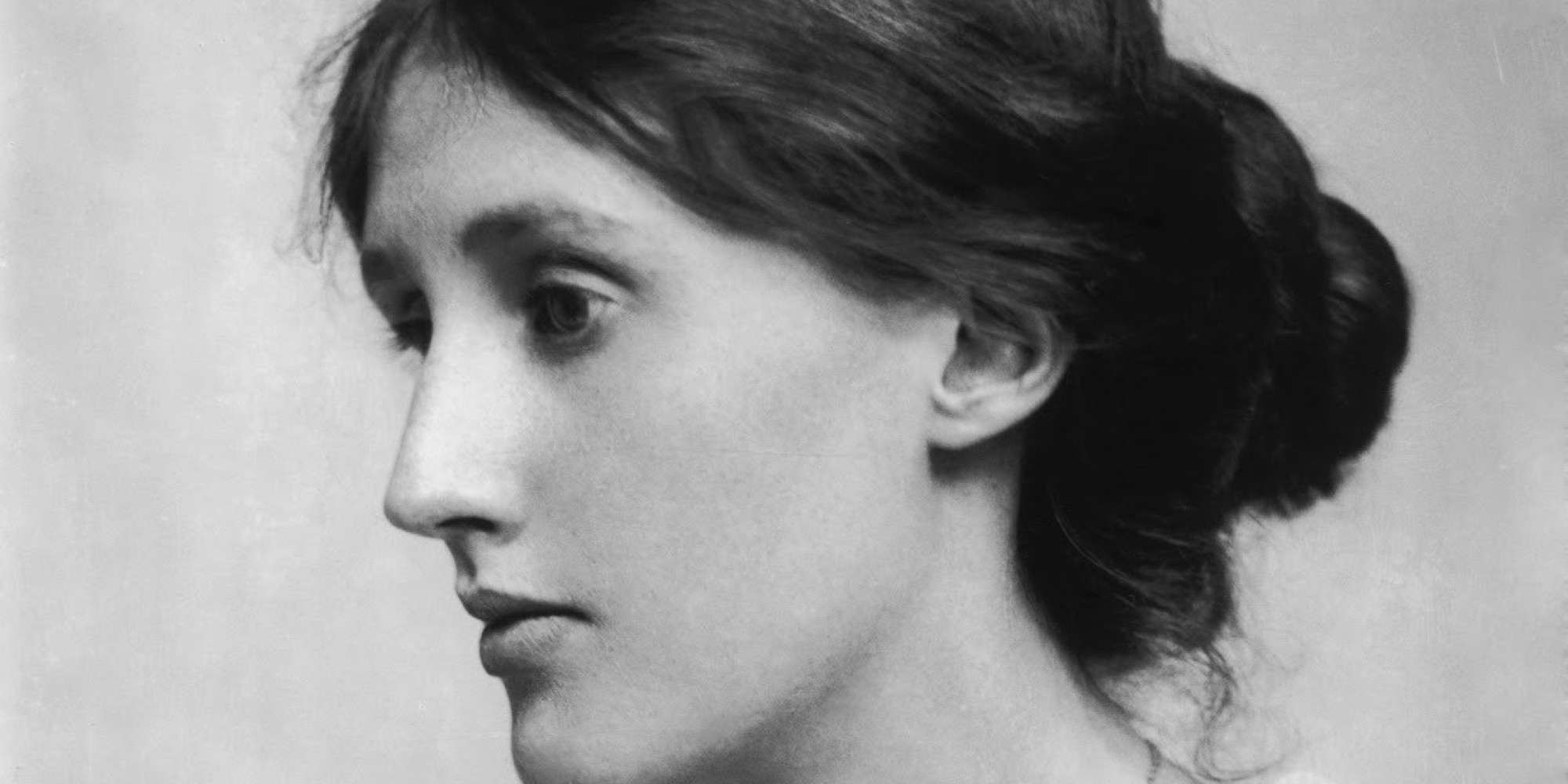 Nowadays, doctors believe that the great author that was once a significant figure in London literary society was bipolar. In her prime, Wolf was one of the central figures in the Bloomsbury Group of intellectuals.
Anne Sexton
Sexton was known for her confessional and personal verse. Anne is another Pulitzer prize winner on the list, as she won it in 1967 for poetry. Her book Live or Die is a collection of poems, many of which are of free verse.
Themes in her poetry, similar to writers on the list include mania, depression, intimate details from her private life, and suicidal tendencies. She took her life in 1974, locking herself in the garage, locking the car, starting the engine, and committing suicide by carbon monoxide poisoning. She wanted her book, "The Awful Rowing Toward God", published in 1975 to come out after her death.
Sarah Kane
Proving that the Sylvia Plath effect works on contemporary writers as well, Kane took her life in 1999 at the age of 28 years. She was a playwright and screenwriter. Suffering from severe depression, Kane tried to took her life two days before the actual suicide. She took a large dose of prescription drugs, but she survived. Two days later, she hung herself in a hospital in London using her shoelaces.  Her plays never reached large audience in the United Kingdom, but she experienced success in Europe, South America and Australia.
Alda Merini
Alda is a rare case of the Sylvia Plath effect, having reached elder years. She died at the age of 78 years. One of the most popular Italian writers, Alda won the award Italian Republic of Poetry in 2009. Merini died shortly after receiving the award. Her intense and passionate style made her famous, and her poems focus on her time in a mental home. She spent more than 10 years in a mental institution, from 1964 to the late 1970s. Her masterpiece is the poem "The other truth: Diary of a dropout".
Marina Tsvetaeva
A russian poet, Marina is considered among the best in Russian literature from the 20th century. Marina was born in 189, and took her life during World War II, in August 1941. She survived the Russian Revolution of 1917. She spent half of her life in exile, having been banned from Russia. She returned to the Soviet Union in 1939. Tsvetaeva hanged herself in 1941, and left a note behind for her son in which she writes "Forgive me, but to go on would be worse. I am gravely ill, this is not me anymore. I love you passionately. Do understand that I could not live anymore. Tell Papa and Alya, if you ever see them, that I loved them to the last moment and explain to them that I found myself in a trap".
The house in which she lived in the city of Yelabuga is now a museum. Passionate and precise work is what characterized her poetry.
Ernest Hemingway
Hemingway is the greatest name on the list. One of the greatest writers in our history won the Nobel Prize for literature in 1954 and the Pulitzer Prize for Fiction in 1953. He took his life in 1961, several years after winning two of the biggest awards in the world of literature. Hemingway took his life by placing a firearm in his mouth, and then pulling the trigger.
His wife denied it was suicide for few years, claiming that the famous writer was cleaning the rifle and it shot accidentally. But after few years, she decided to tell the truth. Hemingway battled depression through his entire life, and he battled with a family legacy of people committing suicide.
Richard Brautigan
A comedy and satire writer, Braugan once famously wrote "All of us have a place in history. Mine is clouds". Brautigan battled alcoholism and depression through his entire adult life, and often mentioned suicide as a solution. For a decade before his suicide attempt in 1984, Richard was obsessed with a way to take away his life. Some believe that he wrote a suicidal note that read "Messy, isn't it"? His daughter denied her father leaving a suicide message.