The USA Gymnastics sex abuse scandal started in the late 1990s. More than 368 people alleged that they were sexually assaulted or abused by gym owners, coaches, and staff working for the gymnastics program. Longtime USA Gymnastics national team doctor Larry Nassar was specifically named in hundreds of lawsuits filed by athletes.
Among the women that filed a lawsuit were USAG members Jessica Howard, Morgan White, McKayla Maroney, Maggie Nichols, Simone Biles, Sabrina Vega, Kennedy Baker, Terin Humphrey, and many more.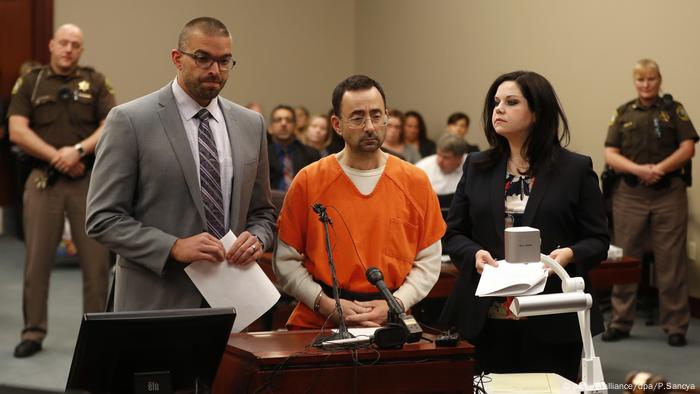 On July 11, 2017, Nassar pleaded guilty to federal child pornography charges and was sentenced to 60 years in prison. As of 2019, he is incarcerated at United States Penitentiary, Coleman.
Sex Victims agree to settlement
In December 2021, more than 300 victims that were abused by doctor Larry Nassar agreed to a $380 million lawsuit settlement from USA Gymnastics, the US Olympic and Paralympic Committee and their insurers.
More than 90% of the victims voted for a payout of $425 million in September to settle a five-year trial against the US Gymnastics bodies. The reduced sum in damages was conditionally approved by a federal Indianapolis court.
Survivors said that it is not about money, but about change. Olympic gold medallist Simone Biles was among the many that came forward and spoke about how Nassar's abuse affected their lives.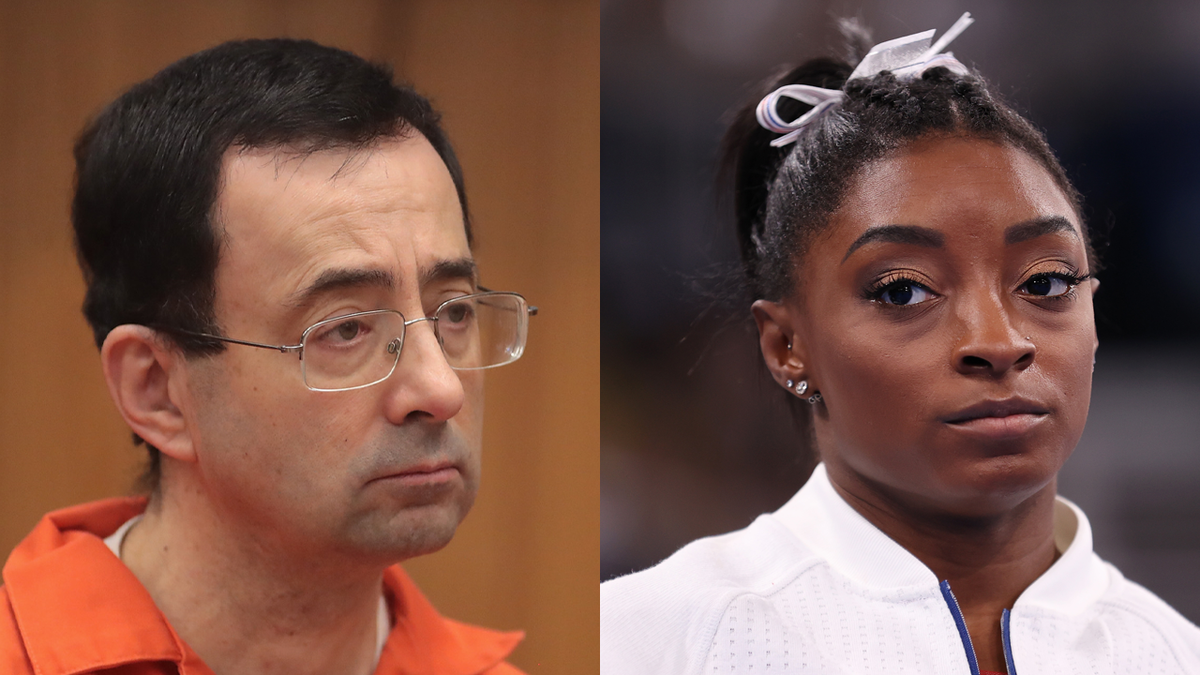 Shocking Facts about Larry Nassar Trial
There were other abuse reports before Larry Nassar
If you thought that Larry Nassar was the main figure in the abuse reports, you are wrong. USA Gymnastics had complaint files on 54 coaches. Gymnast Jennifer Sey said in the documentary, "there were sexual predators everywhere. Emotional and physical abuse was the norm and we were beaten down by that".
The Ranch
Gymnasts trained at a ranch run by Bela and Marta Karolyi, a Romanian-American gymnastics coaches. They are credited for transforming gymnastics in the US and have been head coaches of the national teams.
Many victims reported to have been abused by Nassar at the Karolyi Ranch. According to reports, he gave them food and candy while the athletes lived under the Karolyi's strict dietary guidelines.
Maggie Nichols, for example, said that there Nassar touched her inappropriately during back therapy. She approached fellow gymnast Aly Raisman, and Aly said Larry did the same things to her.
Parents were not allowed to go to the ranch. There was no cell phone reception, making the ranch a great isolation place. Gymnasts also spoke about how the Karolyi were abusive and would say things like "you are a pig" and "fat cow" to the girls.
Rachael Denhollander
Rachael was the first person to raise Larry Nassar's name to the reporters. She gave a very graphic account of what happened to her.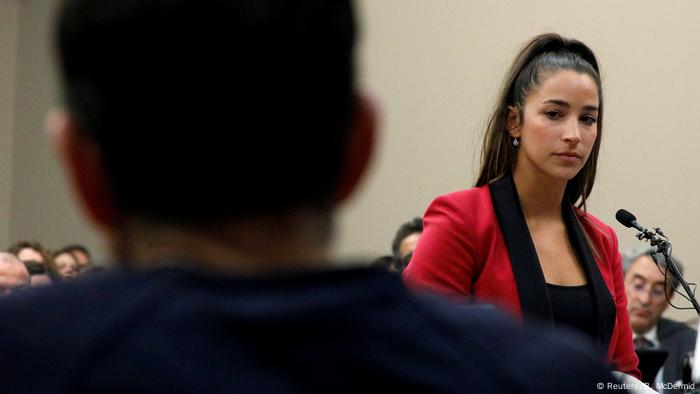 According to Rachael, she would go to therapy and with his right hand, he did legitimate therapy. But with his left hand, he sexually assaulted her under the towel. Larry positioned himself in a way that her mom couldn't see his other hand.
Denhollander also said that anal penetration also happened over time and at one point, he unhooked her bra and did a breast massage. She said, "he was clearly sexually aroused". Rachael went to the head coach at the facility, but she was told "no one else is saying what you're saying".
Nobody believed the victims in the beginning
Complaints were mostly considered "hearsay" in the beginning. At the time of the lawsuit, President and CEO of USA Gymnastics Steve Penny said under oath that he doesn't turn over complaints of abuse to local authorities.
His explanation was that they were considered hearsay unless the complaints were signed by the victim's parent or an eyewitness to the abuse. So, instead of alerting authorities, Penny hired an outside form to look into the Maggie Nichols' claims. But nothing ever came of the investigation.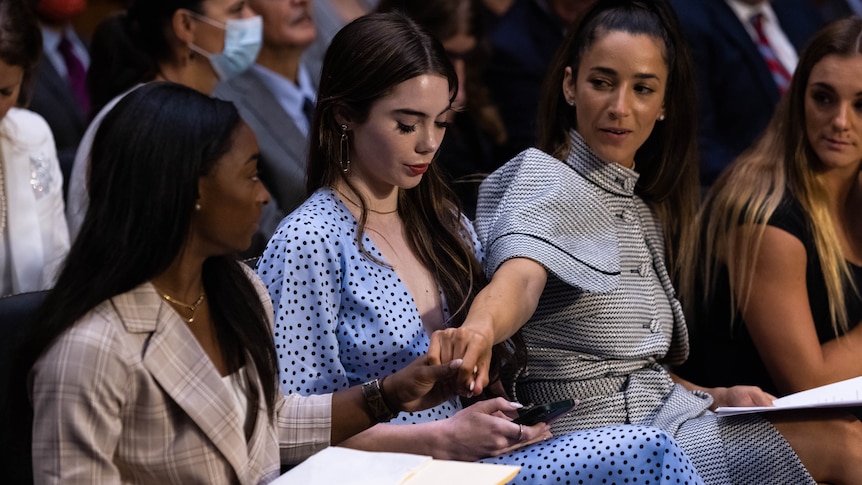 The victims were not believed in the beginning. Even injuries were shrugged off. Jamie Dantzscher said "every time I had an injury, it wasn't believed".
Nassar's downfall
During the investigation, investigators asked Nassar whether he ever did vaginal penetration on his patients. He said that if any patient reported a Coccyx problem (also known as the tailbone), yes, he would do a digital penetration exam.
But when the investigator asked whether he ever became aroused during these treatments, Nassar became visibly nervous and said, "if there would be arousal, it'd be because of whatever". So, naturally, the investigator pressed over "whatever". Larry said, "when you are a guy, you sometimes get an erection".
Child pornography
Two victims came forward and said Larry sexually abused them. They were not his patients. Authorities were able to get a search warrant thanks to their testimony. They found several hard drives inside a trash can containing 37,000 images of child pornography.
Larry pleaded guilty to possession of child pornography and tampering with evidence.
The role of Steve Penny
Penny served as president and CEO of USA Gymnastics from 2005 to 2017. He was a marketing expert and was busy selling those brands that they didn't have time for the girls.
He was a key figure in the scandal. Steve testified that USA Gymnastics rarely forward sexual abuse allegations which was a direct violation of Indiana state law. There were allegations that Penny tampered with evidence during the Nassar invesrtigation.
The Indy Star published a story saying that Penny had a relationship with law enforcement during the investigation and offered an FBI agent a job at the organization.