Michael Franzese has had quite the unusual career path. It is not often that you see someone go from a MOB boss to a motivational speaker. But that is exactly what Michael "Yuppie Don" Franzese has done. The former caporegime of the New York Colombo Crime family is not your typical guy.
He was once one of the richest mobsters in New York City. As a member of the Colombo crime family in the 1980s, he ran a racketeering operation bootlegging gasoline. But it all came crushing down in 1985 when he was arrested and sentenced to 10 years in prison.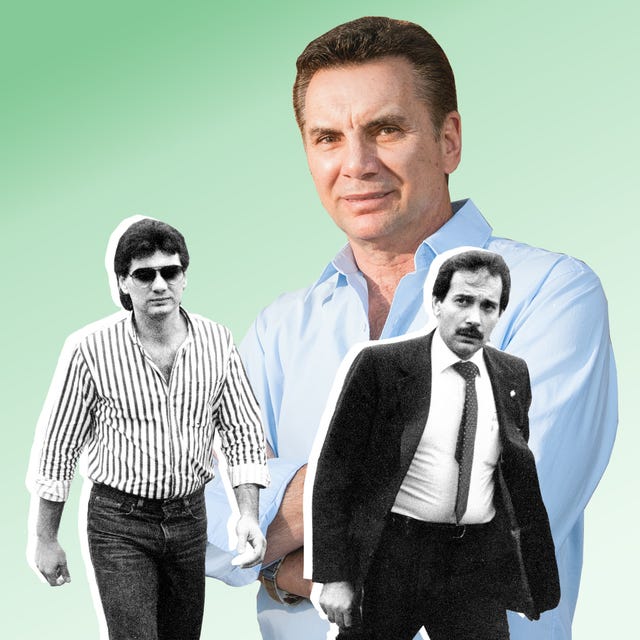 Once he got out, he decided to turn his life around and established the Breaking Out Foundation. That organization is aimed at empowering young people to not make similar mistakes.
In 1992, he wrote Quitting the Mob and began traveling the country to speak on college campuses regarding consequences of your choice.
Early Life
Franzese was born in May 1951 in the Brooklyn borough of New York City. His father, John "Sonny" Franzese was a Colombo crime family underboss. Fun fact: Michael initially questioned his actual biological father and believed he had been adopted by John after his mother divorced Frank Grillo.
Because he believed Frank was his father, Michael went by the name Michael Grillo until he was 18 years of age. But it was later discovered that John got 16-year old Christina Capobianco-Franzese, a cigarette girl at the Stork Club pregnant with Michael.
His mother married Grillo to avoid having a scandal surrounding having a child out of wedlock. When the mob allowed John to divorce his first wife, Grillo disappeared, and John married Capobianco.
After finishing high school, Michael entered a pre-med program at Hofstra University in 1969. Initially, his father didn't want him to get involved in organized crime. But in 1971, Michael dropped out of college to help his family earn money when his father was sentenced to 50 years in prison following a bank robbery in 1967.
The young Franzese began acquainted with his father's friends and became inducted as a made man on Halloween night 1975, under acting boss Tommy DiBella.
In 1980, he became a caporegime of a crew of 300 people.
Life After Prison
We said Michael was sentenced to prison in 1985. In November 1994, he was released from prison and retired from the mob by moving to California with his wife and children. The relocation was also a result of receiving multiple death threats and contracts on his life. One was actually approved by his father.


After he got out of prison, Michael decided to change his life. For the past 25 years and more, he has been lecturing at conferences, churches, prisons, universities, and even events. He also appears in mafia documentaries like Fear City.
So far, he has authored six books, including an autobiography and hosted the first-ever mob musical entitled, A Mob Story in Las Vegas in 2018.
Fun fact: he often posted on social media showing his support for Republican establishment and President Donald Trump.
His father passed away in February 2020 at the age of 103. His father actually remained active in the mafia well into his 90s, and at the age of 94, was sentenced to prison on extortion charges.
Michael, on the other hand, has publicly renounced and denounced the life of organized crime, stating, "I never glamorize my mob life. It's an evil life. I don't know one family that's part of that life that hasn't been totally devastated".
Following his release from prison, Michael has become a motivational speaker for youth people, appearing at schools and other venues, talking about life choices. Michael also speaks at Christian conferences and churches.
Michael also tries to appear in movies and documentaries, including as a commentary in the documentary The Definitive Guide to the Mob in April 2013 and in Inside the American Mob, also in 2013.
In 2018, he hosted the first mob-musical, called A Mob Story, at the Plaza Hotel & Casino in Las Vegas. The show opened in October 2018. Jeff Kutash created and directed the show.
In July 2020, Michael appeared in the Netflix docuseries, Fear City: New York vs The Mafia. The same year, he started a YouTube channel where he tells stories about his past life and makes interviews and reviews mafia-related films.
How he Left the Mob and Lived to Tell it?
Not many people have left the mafia and lived to tell it. But somehow, Michael managed just that. Speaking about his time in the mafia and how he left it, he tells his readers several things.
For example, he says his father, legendary mob figure Sonny Franzese was a mobster with a heart of gold. Michael was made a member of the Colombo Mafia family without having to kill anyone. That is a claim even his co-author doesn't believe it.


Michael admits he is a crook, even praises his greatest scam, a swindle in which he pocketed hundreds of millions of dollars in gasoline taxes owed to the state of New York. While he admits he is a crook, he says he is a high-class crook.
His book Quitting the Mob is more of a promotable property that what people might view as plausible and real. It offers up the Mafia of fantasy, in which scams seem victimless and narcotics are frowned. Some might say it is the made-for-the-movies Mafia.
Michael has already sold the book rights to Hollywood to independent Vision International, and he wants to be the film's producer.
So, you can say this is what the new breed of mobsters long to do, produce movies about the Mafia.