Phil Hellmuth has transcended the game of poker probably like no other professional poker player. He is one of the most recognizable stars in the game. Called the Poker Brat, he has backed up his words with accomplishments every step of his career.
Born in July 1964, he is an American professional poker player. He has won a record 16 World Series of Poker Bracelets. At one point, he was the youngest winner of the Main Event of the World Series of Poker.
In 2007, he was inducted into the WSOP's Poker Hall of Fame.
How he started?
For Phil, everything started in 1989. In May 1989, he became the youngest WSOP main event champion in history, winning $755,000. He held that record for 19 years, before 22-year-old Peter Eastgate broke it in 2008, and Joe Cada to break it in 2009.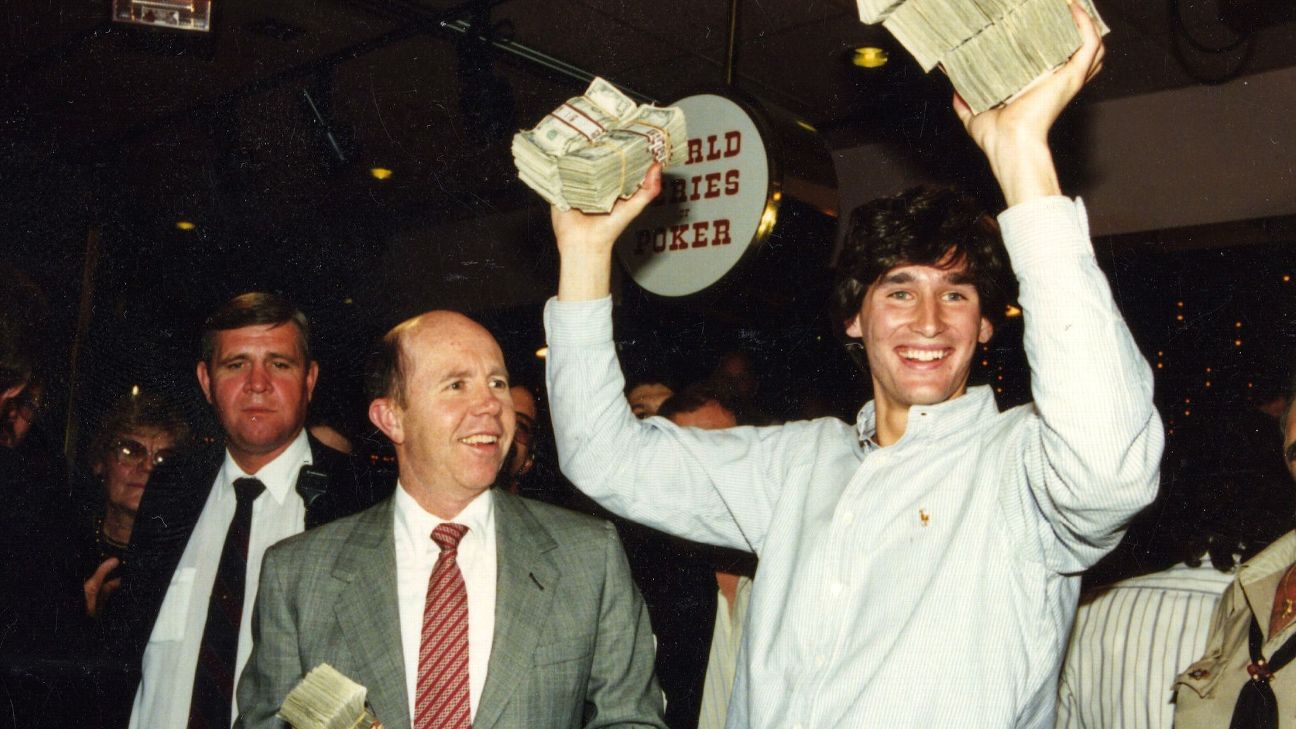 But back to the beginning. In May 1989, the World Series of Poker was celebrating its 20th year anniversary. During the rich history of the event, there were four back-to-back champions, one of them being Johnny Cash who won it in 1987 and 1988.
Chan was well on his way to a three-peat, making the final table in a record 178-player table. But there were five players that waited him there, one of them being Phil Hellmuth. The others were Steve Lott, the chip leader, Noel Furlong, who would eventually win the title in 1999, Lyle Berman who just won his first of the three WSOP gold bracelets, and Don Zewin, who now has 9 WSOP bracelet event final tables to his name.
At the time, Phil was a young 24-year-old professional player from Wisconsin. He was never considered a favorite to win it all. At the time, he was up-and-comer who was ready to challenge the legends.
Chris Marlowe, who was a veteran broadcaster at the time, he said, "Phil had that mindset that he was going to be the greatest poker player one day. For Phil, this was definitely his coming-out party".
From Poker Player to Writer
Phil Hellmuth is not shy about letting the public know more about his personal life, strategies, and everything that has happened. He has published an autobiography, and seven books in total.
He is not a controversial celebrity. Phil has been married to Katherine Sanborn for a long time. She has been around him for his whole career.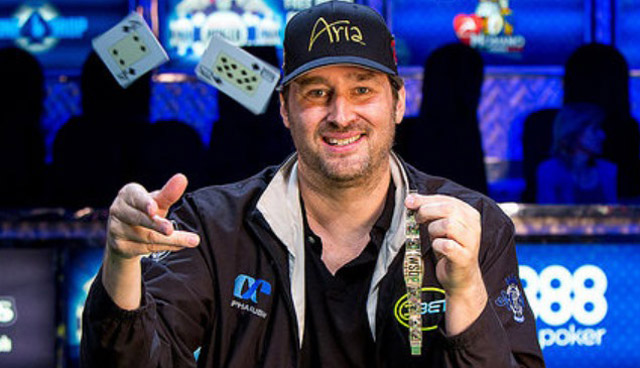 In other words, he is not the type of celebrity to get involved in major scandals that will ruin his reputation. Despite his Brat persona, he is not one to get his name into scandals and controversies.
His first book, Play Poker Like the Pros came out in 2003. And his latest was the Poker Brat: Phil Hellmuth's Autobiography in 2017.
In between, he published Phil Hellmuth Presents Read 'Em and Reap: A career FBI Agent's Guide to Decoding Poker, Jonathan Little's Excelling at No-Limit Hold'Em, Leading Poker Experts discuss how to study, play, and master, Collins Gem Phil Hellmuth's Texas Hold'Em, Greatest Poker Hands Ever Played, Bad Beats and Lucky Dwas: A Collection of Poker Columns by the Gre.
The Poker Brat Persona
Around the world, Hellmuth is known for his Poker Brat personality. That is after taking bad beats. For example, in the first week of Poker After Dark on NBC, he asked fellow professionals to stop talking while it was his turn to act on his hand after Annie Duke raised him.


Initially, they compiled, but when he began to talk, he was mocked by Huck Seed. On his part, Phil threatened to never play on the show again and walked off the set. Producers intervened, he returned, but was eliminated a few hands later by Shawn SHeikhan.
That behavior has been described as one of the biggest overreaction in the world of poker. See some poker resources on Fliptroniks.
Legacy
Many consider Phil Hellmuht the undisputed GOAT of WSOP. And his illustrious career spanning over four decades can prove it. He is the only player in the history to win bracelets in the 1980s, 1990s, and 2000s, as well as in 2021.
The only stain on his resume is his lack of online poker success. But he has had remarkable achievements in WSOP, and remains the leader with a record 16 bracelets.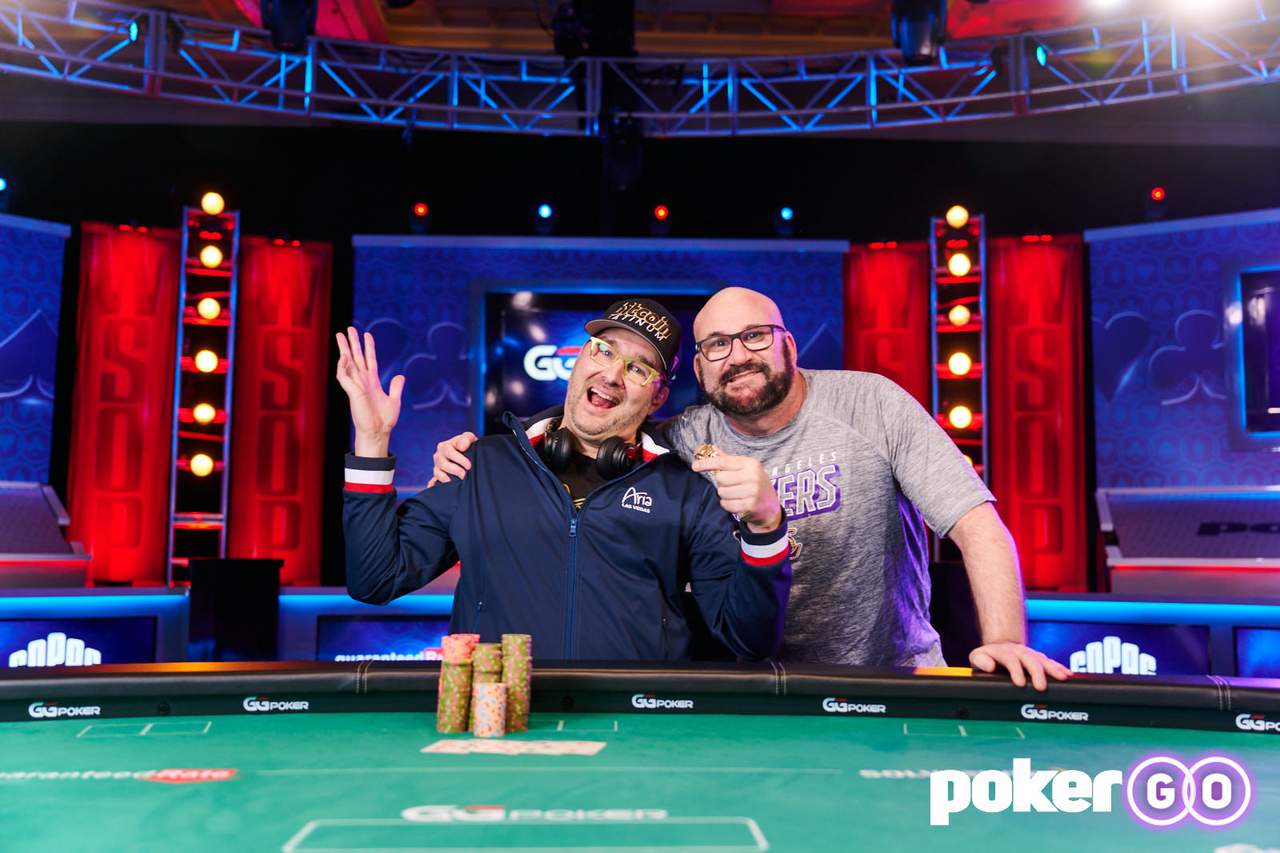 There are many more legends that are deserving of the GOAT status. But whenever you talk about greatest players of all time in poker, Phil's name has to be right up there.
Net Worth
We talk about Phil as one of the most successful poker players, but exactly how successful is he? How much is his net worth? According to some sources, he has a net worth of $20 million.
He has earned money through poker winnings and earnings, but also from his books. While he is not among the richest gamblers in the world, he has definitely won a lot from gambling. As of January 2023, his live tournament winnings exceed $26 million. To this day, he holds the records for most WSOP cashes at 154 and most WSOP final tables at 64.
To top it all, he earns money from product announcements, keynote speeches, Q&A sessions, and more. Simply said, his cash flow is not dependent on poker alone.