Mercedes Raquel Barcha Pardo was born in November 1932. Her love story with Gabriel Garcia Marquez is one of the most loving and emotional in literature history. Gabriel met his future wife on the dance floor when she was only 13 years old.
The young Marquez said this to her, "I just found out that all the verses I've written were dedicated to you. Be my wife". Mercedes replied, "I agree. But, if you allow me, I will finish school first".
Their wedding took place 13 years later. Gabriel remembers they were not engaged or anything, they just waited patiently one for another without longing.
Mercedes was next to her husband during his epic work Hundreds Years of Solitude, supported her family and never stopped believing her husband was a genius.
Fun fact: Gabriel finished the novel after a year and a half of writing. He had no money to send it to the editor. Mercedes sold the last thing she had left, a hairdryer and a mixer. Soon her husband's novel starts bringing fame, fees, popularity, and a Nobel Prize.


In 2014, following the death of her husband, she served as the President Emerita of the Gabriel Garcia Marquez Iberoamerican Foundation for New Journalism in Cartagena, Colombia.
Bacha died in Mexico City in August 2020, six years following the death of her husband. This is her story.
The Nickname La Gaba
Many ask how Mercedes got the nickname La Gaba. Many of her friends and strangers call her that. At first glance, the nickname might cast her in a supporting role. It relegates her to the background in the life of a writer famous around the world.
But she never stood in anyone's shadow. The nickname is proof that "Los Gabos" were "two people in one, or if you prefer, one person in two". That is how modern journalists explain the nickname.
Mercedes and her husband spend decades together and she served as the creative force helping her husband sustain his literary work.
Beginning of the relationship with Marquez
To put it simply, Gabriel's novels retracted the story of his love with Mercedes. From the very first moment, their life was marked by fate. He was drawn to her character.
Born in Magangue in 1932, Mercedes was the daughter of a druggist. She was the oldest of seven children.
Raised in Sucre, that was the place she met her future husband. Marquez describes the encounter in his book "The Fragrance of Guava". In it, he says, "I met Mercedes in Sucre, a town set back from the Caribbean coast, where our families lived for several years and where she and I spent our vacations. Our fathers were childhood friends. One day, at a school dance, when she was only thirteen, I immediately asked her to marry me. Now I believe that proposition was a metaphor for skipping over all the twists and turns that had to be negotiated back then in order to have a girlfriend. She must have understood this in the same way, because we continued to see each other occasionally, always casually, and I think we both knew, beyond any doubt, that sooner or later the metaphor would one day become true."


She soon moved with her family to Barranquilla to escape the political violence that started appearing in the rural areas of Colombia.
Yet, she remained in touch with her "boyfriend". She was already a beautiful and elegant woman with a lengthy neck. He constantly praised her slender figure.
Fun fact: Gabriel titled his very first column for the Cartagena paper Universal in honor of that willow neck, "The Giraffe".
She spent most of her youth in Barranquilla and dedicated her life to her family. She didn't pursue a college career. For many years, she maintained a long-distance relationship with her boyfriend. At the time, he already went to live in Europe.
The two of them later decided to destroy the correspondence between them. But when he returned to Colombia on his way to Caracas, he stopped in Barranquilla and formally proposed to Mercedes.
They were married in March 1958, when she was 25 years old and he was 31 years old. Following their marriage, they defined the roles perfectly. He was responsible for writing, while she handled the practical matters.
Challenges and 100 Years of Solitude
Mercedes and Gabriel traveled across many countries but finally settled in Mexico City. There, they had their children. Mercedes took over the financial responsibilities.
While many consider Marquez one of the most famous and popular writers in history, in the beginning, they were barely scraping by. And that was mainly because of the generosity of close friends.
The story of how he started writing One Hundred Years of Solitude is a legendary one. One weekend, the couple took a trip to the beach to relax. There, he got an inkling of the opening line to a new novel and recited it to his wife. She canceled the vacation immediately and forced him to turn back for home.
Gabriel spent the next 18 months writing the most famous novel he wrote, One Hundred Years of Solitude. Barcha protected him from all distractions. The biggest challenge was they accumulated a large amount of debt and had nothing to eat.


They went to the post office to send the novel to the published, and found out they didn't have enough money for postage. So, they paid to send half of the manuscript, and Mercedes sold her last items, a hair dryer to complete the shipment.
The rest, as they say, is history. He became a literary celebrity overnight. His recognition forever changed their life.
Mercedes also inspired the author to write Love in the Time of Cholera. In it, Fermina Daza, the young woman with a serious manner, echoes the author's wife in many ways. And it is no coincidence he dedicated the novel to her.
Life after Marquez
When death separated the couple in 2014, Mercedes completely retired from public life. She only met with close friends and rarely left her home in Mexico City. In the tranquility of her living room, she continued to smoke and enjoy tequila.
She never talked about the legacy of her husband.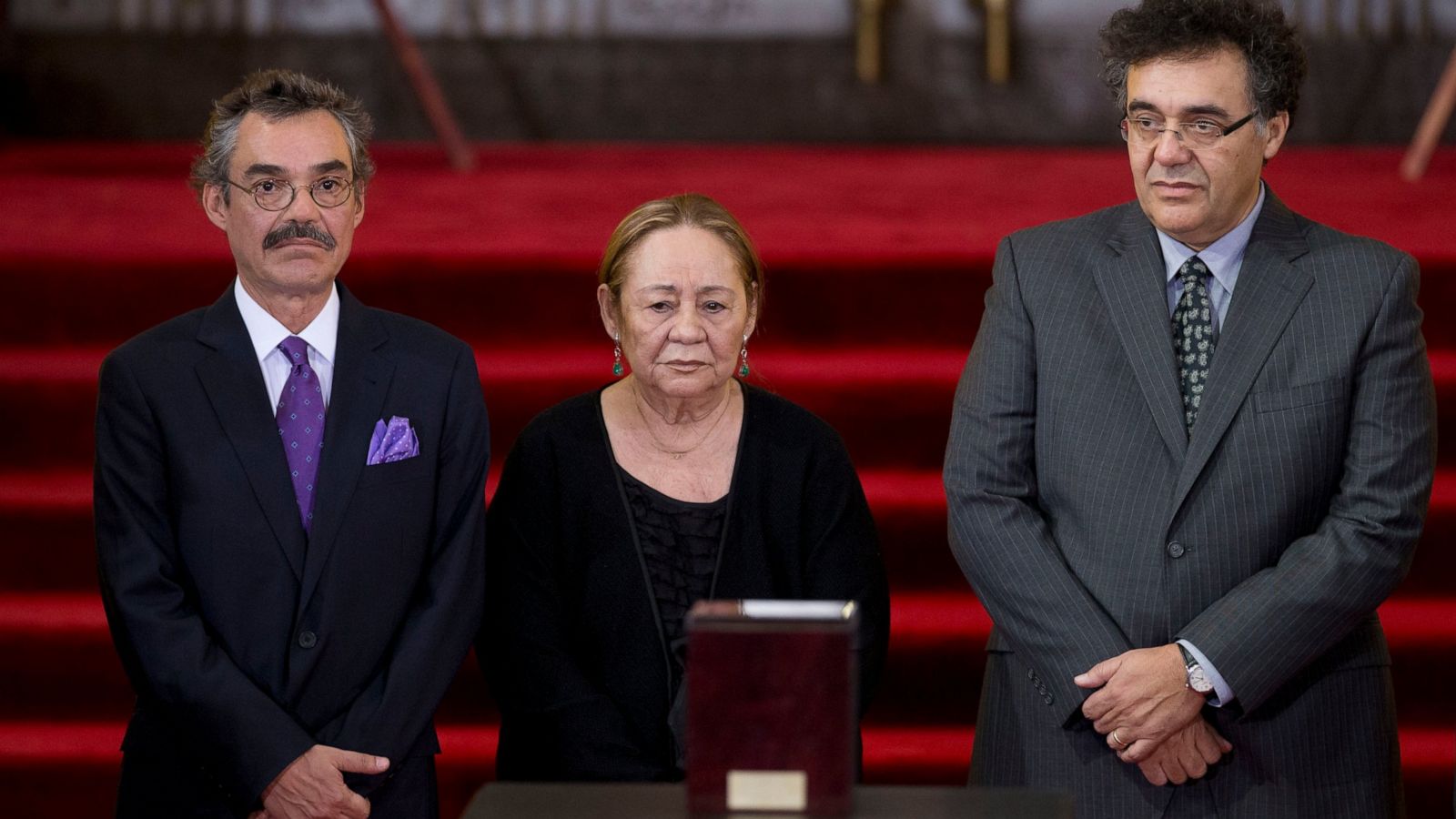 Later in life she started suffering from respiratory problems. Following her death in 2020, even the Colombian President praised her. She remains a muse and lifelong companion to the author who won the Nobel Prize for literature in 1982.