Nestled in the heart of Portugal, Gerês National Park is an outdoor paradise. Home to lush forests, stunning waterfalls, and breathtaking viewpoints, it provides a unique experience for all who visit. From its ancient villages to its towering mountains, this park has something for everyone. Whether you're looking for adventure or relaxation, Gerês National Park will not disappoint. So grab your hiking boots and get ready to explore one of Europe's most beautiful natural parks!
Discover the Breathtaking Viewpoints of Gerês National Park
Gerês National Park is an awe-inspiring destination famed for its stunning mountains, lakes, and cascading waterfalls. As your travel guide, we have curated an all-inclusive list of the most breathtaking viewpoints to explore in Gerês National Park with the help of touristloookup.
Miradouro da Pedra Bela

source: turismo.cm-terrasdebouro.pt
Located in the heart of the Peneda-Gerês National Park, the Miradouro da Pedra Bela gives unobstructed panoramic views of the breathtaking landscape. This viewpoint is readily accessible by road, and visitors can enjoy an overwhelming view of the mountain ranges and the spectacular Rio Cávado.
Miradouro de Tibo : A Hidden Wonder in Gerês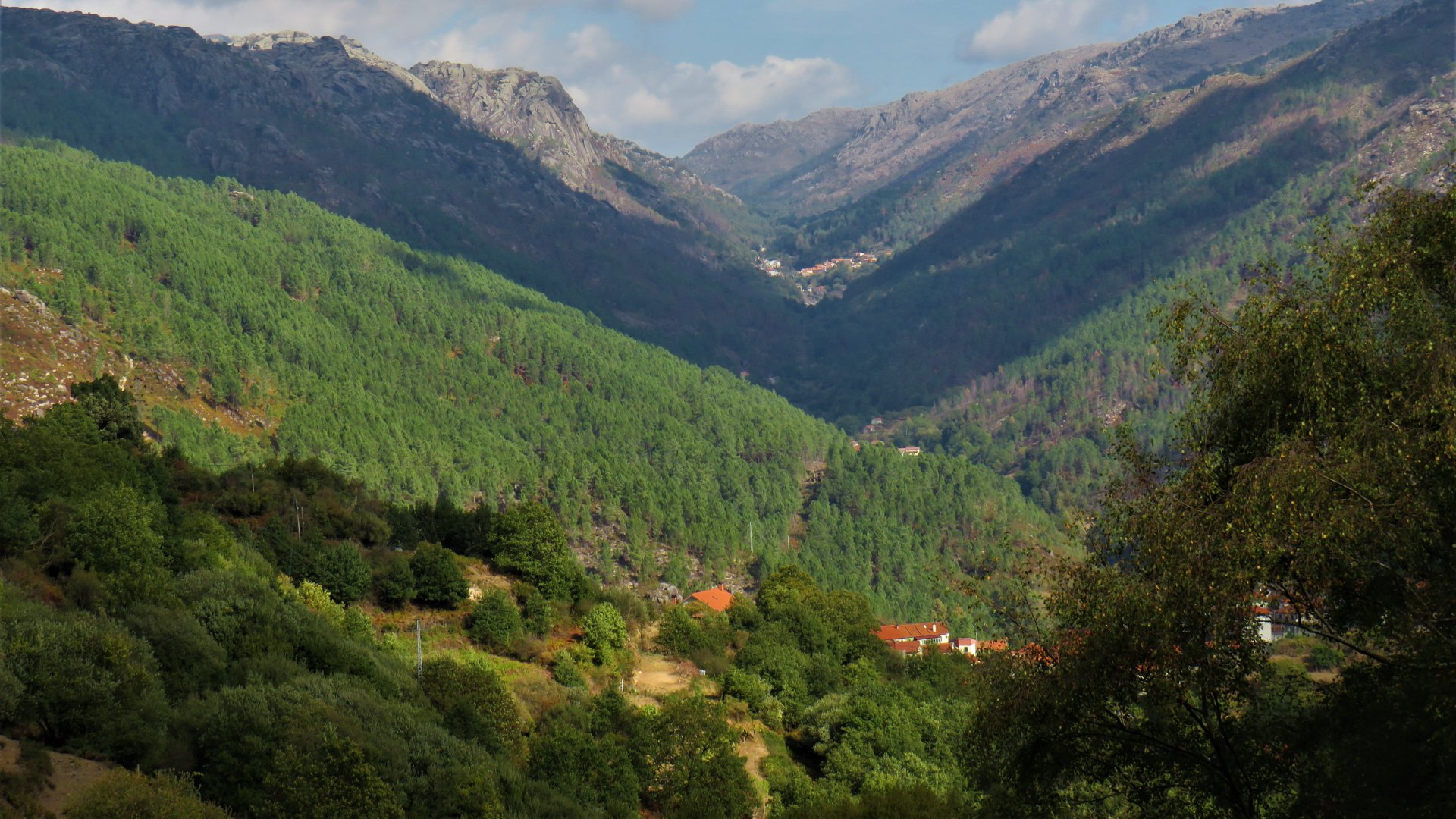 source: walkingpenedageres.pt
Discover the breathtaking Tibo Viewpoint – one of Gerês' most well-kept secrets! Although located far north, away from the bustling village of Gerês, this absolute wonder deserves a top spot on your list.
Gaze upon the magnificent Serra da Peneda and the Laboreiro valley, including the stunning Alto Lindoso reservoir. Simply put, the view is absolutely captivating – a must-see for anyone visiting Gerês!
Fafião miradouro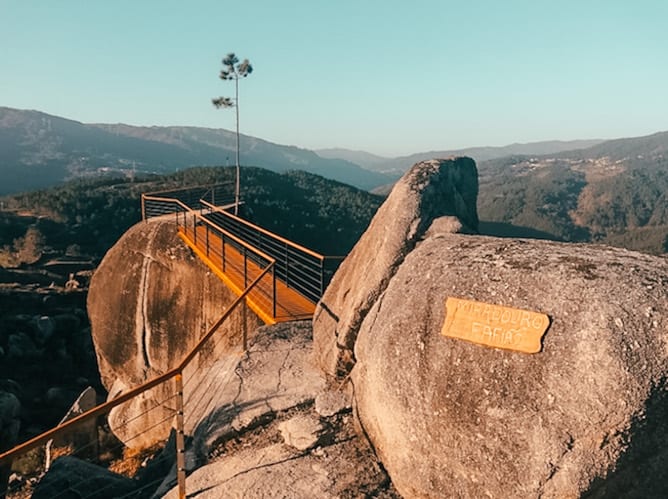 source: portoalities.com
The Fafião Viewpoint is a hidden gem in the Gerês region! Despite being easily accessible, it's one of the least known viewpoints, shrouded in mystery – and I have to say, it's absolutely stunning. This lookout boasts a breathtaking view of the surrounding mountains, with a well-constructed and safe walkway that makes for picture-perfect views. You won't want to miss out on this captivating experience!
Boneca miradouro

Boneca viewpoint is a must-visit for anyone seeking breathtaking views of the Gerês river landscape. The proximity to Fraga Negra provides a superb location to feast your eyes on the stunning surroundings. And with its higher elevation, Boneca viewpoint offers an even better perspective. You can gaze upon the landscape stretching from Portela de Leonte all the way to the reservoir of Caniçada dam. Don't miss this awe-inspiring experience during your Gerês visit!
Gerês Waterfalls
The Gerês National Park is a popular destination for those who appreciate nature and its beautiful sights. There are countless breathtaking viewpoints to visit, but the best of them all has to be the waterfalls. Here is a list of the top five most captivating waterfalls in Gerês National Park:
1. Cascata Caniçada – This dramatic waterfall is one of the most spectacular in Gerês. It cascades down from a height of over 15 meters, creating a picture-perfect setting that will take your breath away.
2. Cascata do Arado – This waterfall is located in the heart of the park and offers stunning views of the surrounding hills and valleys. The best time to visit is in early spring when the water is at its fullest and most impressive.
3. Cascata do Mosteiro – Located near the small village of Castanheira, this waterfall forms a beautiful double-drop feature as it tumbles through the picturesque landscape.
4. Cascata do Homem – Cascada do Homem is one of the most captivating viewpoint to visit in Geres National Park. Located near Montalegre, Cascada do Homem (Man's Waterfall) is a two-tier waterfall that cascades over 70 meters and provides visitors with breathtaking views. The sound of the rushing water can be heard from miles away and visitors can observe the beauty of nature while enjoying a peaceful environment. The waterfall is known for its unique rock formations and crystal clear waters that make it an ideal spot to relax and take in the natural beauty of Portugal's North.
5. Cascata de Belas – This waterfall is located in the highest part of Gerês National Park and offers unbeatable views of the surrounding mountains. It's a sight to behold and makes for an unforgettable experience.
Gerês Villages
1. Campo do Gerês – This small village is known for its breathtaking cliffs, a natural amphitheater and a beautiful waterfall. The village also offers some of the best hiking trails in the region.
2. Chãos do Gerês – Famed for its thermal waters, this charming mountain village is ideal for visitors looking to enjoy nature and relax. The village has a few local restaurants and shops located around its picturesque square.
3. Vilar da Veiga – Situated on the banks of the River Cavado, this traditional village is known for its stunning views of the Rio Cávado Valley and local wineries. Here, visitors can enjoy some traditional Portuguese cuisine and explore its many hiking trails.
4. Caniçada – Located at the foot of Serra Amarela mountain range, this delightful village offers breathtaking views and plenty of activities such as fishing and canoeing. With its cobbled streets and traditional stone houses, it's an ideal destination for those looking to experience some old-world charm.
5. Peneda – Perched on a hilltop, this stunning village offers sweeping views of the Gerês ridges. Here, visitors can explore breathtaking viewpoints and get a glimpse into the traditional culture of Portugal.
Tips to prepare your travel to Gerês
When planning a trip to Gerês National Park, there are many things you should bear in mind for the best experience possible. Compiled below are some tips to make sure your visit is as enjoyable as it can be.
First and foremost, consider taking advantage of the park's numerous breathtaking viewpoints. If you're looking for a stunning view of the valley or breathtaking sunsets and sunrises, Gerês has it all. Make sure to check out the viewpoints before your trip so you can plan out where to go first!
Pack for the weather too. Gerês is known for its unpredictable climate; rain is common and temperatures can drop suddenly, so make sure you have the right clothing to keep you comfortable and prepared. If you're planning on staying overnight, camping gear is also recommended.
For those of you who are looking for something a little more adventurous, Gerês offers plenty of outdoor activities such as hiking, biking and horseriding and even paragliding! Make sure to research your options ahead of time and plan accordingly.
Finally, don't forget to bring your camera! Gerês is full of photo opportunities that you'll want to remember for the rest of your life. Whether it's a stunning sunset, or a breathtaking mountain view, make sure you have plenty of memory cards and batteries so you can never miss a shot.